Quantities of any size by the bucket, bag, truck, or trailer. Call or drop by for materials.
Get your supplies
today!
Stop by our Salem location and pick up a load for your project.
Bring a truck, trailer, or some buckets and we will get you loaded and on your way. The lobby is open and we have a drive up window for your convenience!
No truck or trailer to load materials? No problem!
Bark Boys delivers any landscape materials for your yard or garden.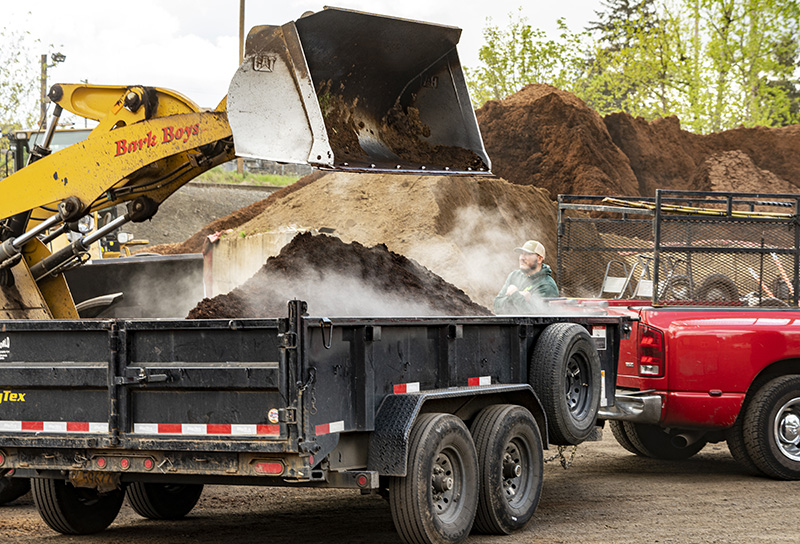 CALL OR STOP BY
Stop by our Salem location to pick up your materials. Give us a call with any questions about products or pricing.
LOAD UP
Bark Boys' loader operator will fill your truck, trailer, or container of choice.
BARK BOYS SERVICE
REVIEWS
"Very fast and friendly service. The drive through windows makes it easy if you're in a rush to get going. You won't have to get out of your truck. I always like to come here for my soil needs."
-Jose M.
"In the perfect world there'd be a Bark Boys in every city we have customers.  Their customer service is second to none and their prices can't be beat."
-Tobin M
OUR SERVICES
Delivered right to you or ready to pick up.