NO TRUCK OR TRAILER TO LOAD MATERIALS?

NO PROBLEM!
Bark Boys delivers any landscape materials that you need. Our fleet of trucks can handle small, large, and multi product loads. As small as one cubic yard, with the option for two or three materials in the same truck load. Our semi truck delivery is perfect for larger loads and can hold 100+ yards of bark.
Save time and energy with delivery from our professional crew. Find out more about semi truck delivery – give us a call about your project.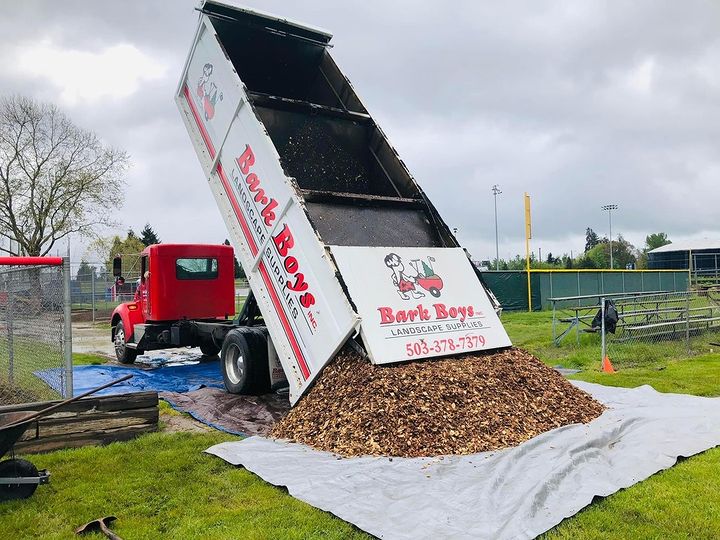 CONTACT US
Request Bark Boys materials and we schedule your delivery.
WE DO THE WORK
We bring the landscape materials to your home or business and deliver right where you need it.
FOLLOW UP
Need more materials for your project? Give us a call and we can deliver another load!
BARK DELIVERY SERVICE
REVIEWS
"I would recommend these guys over anyone any day. Super fast delivery, better prices. We even ordered the wrong color of bark for delivery and they took it back to swap out no questions asked with no extra charge."
– Terri D.
"Very polite and efficient people and delivery was just as promised and on time. Even called when they were headed over. Reasonable price too! Getting ready to order more tomorrow."
– Sheryl M.
Small Delivery Truck
Best for: Small residential loads, tight spaces, low overhead clearance
Medium Dump truck
Best for: Larger quantities and  multi product loads
Large dump truck
Best for: Single product large loads. Typically heavy aggregate deliveries.
Semi Truck Delivery
Best for: Single product, large quantity commercial deliveries.