Material placed directly
where you need it.
GET A FREE ESTIMATE FOR BLOWER SERVICE
YOUR LANDSCAPING PROJECT
JUST GOT EASIER
Need fresh soil blends, compost, bark or wood chips?
No need to pick up a load or move materials, we bring it right to you!
Save time and energy with delivery and application from our professional crews. Find out more about blower service – tell us about your project or give us a call.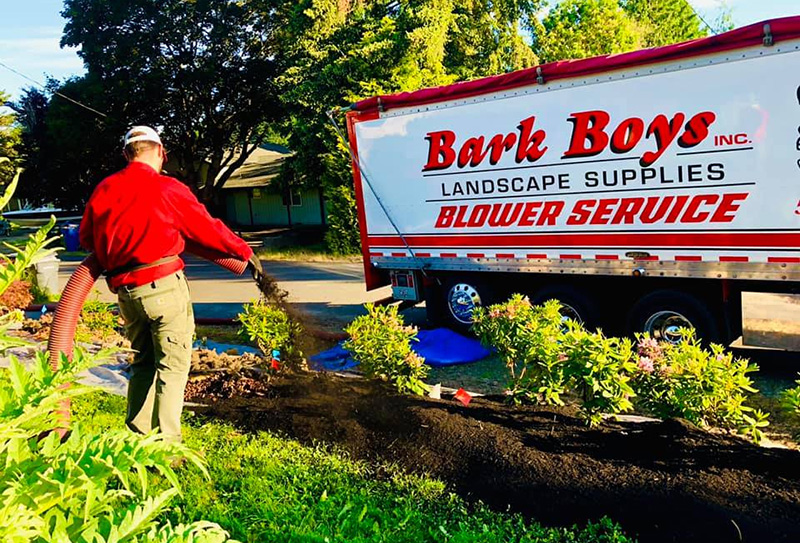 Prepare for Delivery
Request Bark Boys Blower Service and we schedule your delivery. Once your area is prepared, we do all the work.
Is your area ready?
See our checklist
WE DO THE WORK
Our crews precisely place your materials with our blower service. Sit back and relax while we do the work!
WE CLEAN UP
Our crews clean up any messes, leaving your yard looking better than when we got there.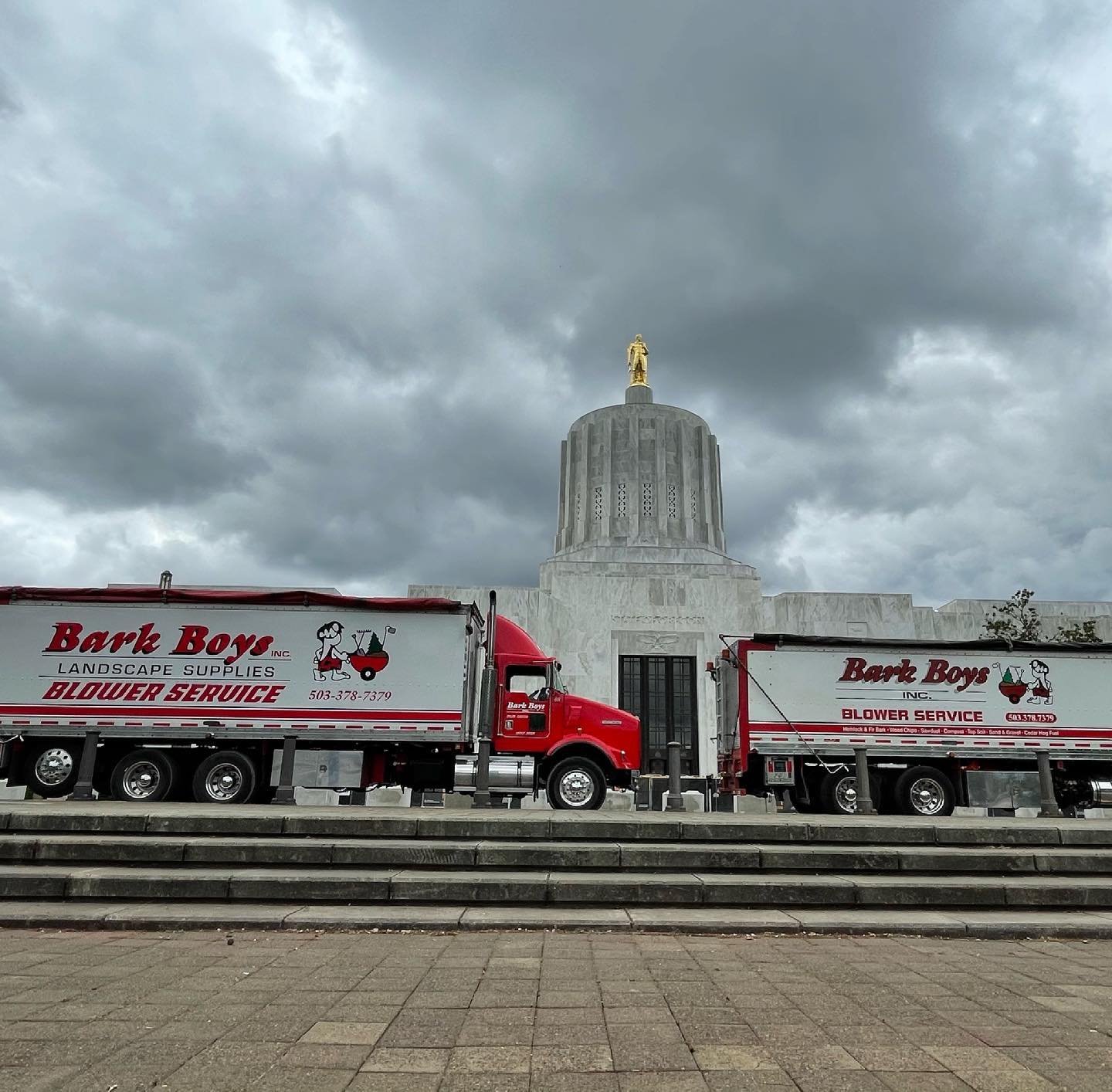 Blower Delivery Checklist
Turn off any sprinklers. Wet areas can cause dust to stick.

Move vehicles from delivery area

Cover any swimming pools or ponds.

Close all windows and doors, including garage doors.

Turn off air conditioning systems temporarily.

Remove any animal waste from the blower delivery area.

Keep children and pets away from the area.
BARK BLOWER SERVICE
REVIEWS
"I had 8 yards soil delivered and blown in, the truck was on time and the guys were knowledgeable and professional. They cleaned up all the excess and finished in about 45 minutes. It sure saved my back and time…"
-W.Y.
OUR SERVICES
Delivered right to you or ready to pick up.