Crushed gravel is one of the preferred rock for driveways and pathways. Driveways usually call for crushed gravel or quarry rock with fines (referred to as MINUS, as in 3/4″ minus). The fines help pack down the rock better than a product that has no fines. 
When Do I Use ¾" Crushed Gravel?
Crushed Gravel and works well for pathways and RV pads.
How Do I Use Crushed Gravel?
Apply at a depth of 2″- 3″ for walkways and mud control around buildings. A 4" deep application works for drive ways and RV Pads.
¾" Crushed Gravel Specifications
3/4" minus (with fines).
*Open (without fines) available for special order.
*Other sizes available as well.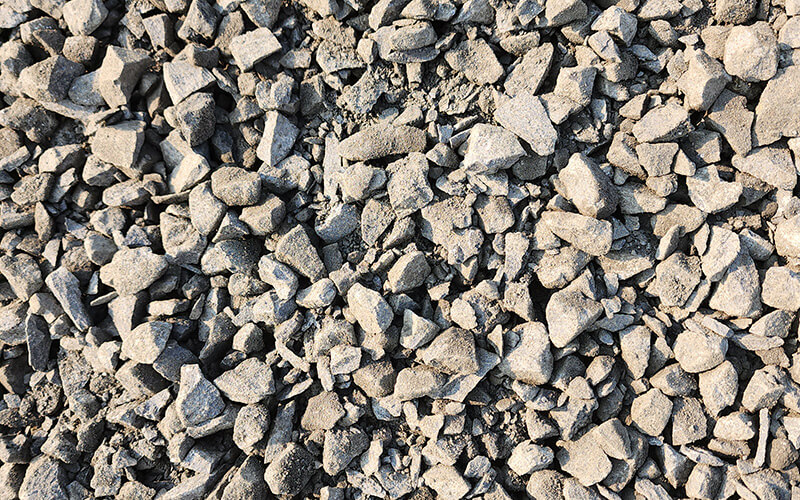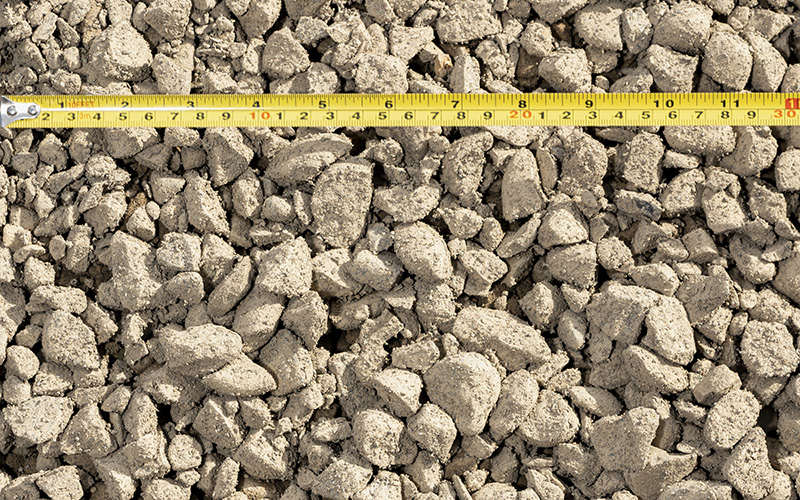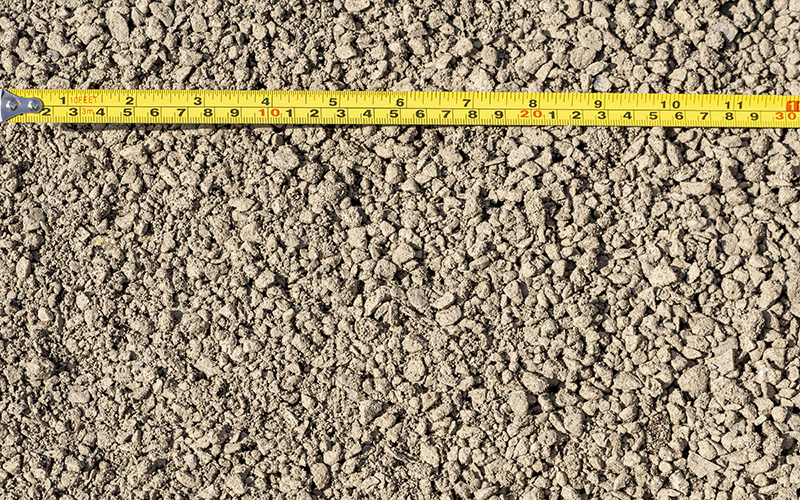 River Rock comes in variety of natural rock colors found locally. Typically a dark grey. Colors may vary from one load to another.
When Do I Use Round Rock?
Great for building dry creek beds, lining drainage swales, French drains, and for general erosion control.
Round River Rock is also used in walkways, dog runs, and is popular in water features.
How Do I Use Round Rock?
Project will dictate depth the rock is to be spread.
Round Rock Specifications
3/4″ round, 1″- 2″ round, and 2″- 6″ round. Can be used for ground cover, drainage and decorative.
*We carry all three different product sizes listed above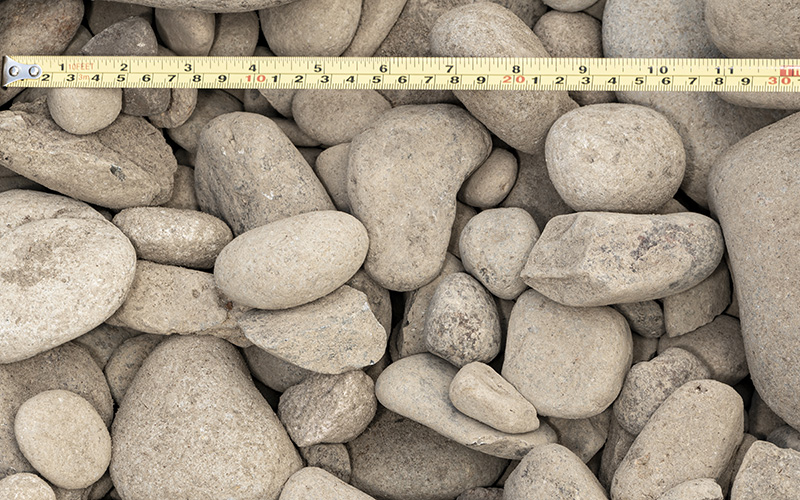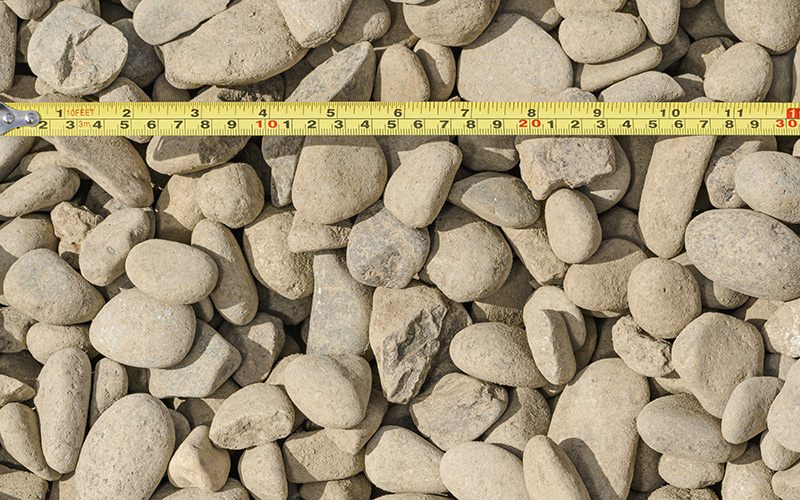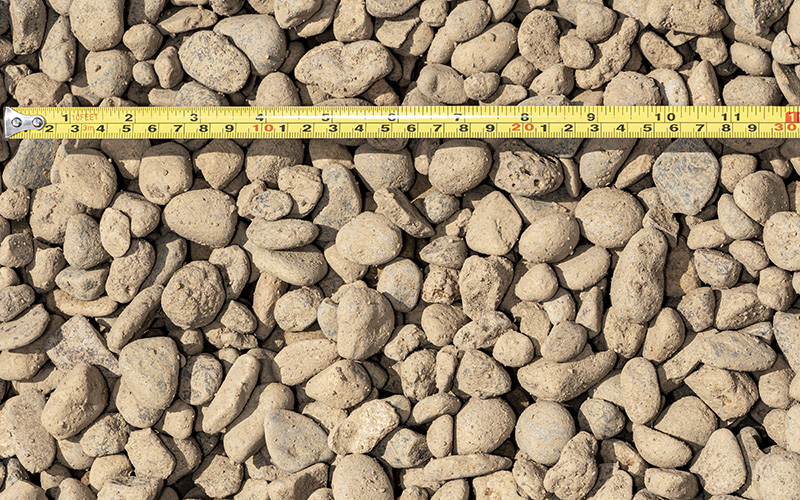 Small rounded type of rock gravel. These smooth pebbles are used as hardscaping material for pathways, ground cover and drainage. 
When Do I Use Pea Gravel?
For pathways, ground cover, and drainage
How Do I Use Pea Gravel?
Recommended at 1-2 inches deep.
Pea Gravel Specifications
About 3/8″ in size
Bring the beach to your with your own beach sand in the back yard. Beach Sand is a natural product and is sold as is, unscreened and unprocessed. Our Beach Sand comes directly from the Oregon Coast.
When Do I Use Dune/Beach Sand?
Beach Sand can be used in sand boxes and in volleyball courts.
How Do I Use Dune/Beach Sand?
Install to a depth of 6″ to 12″ for sandboxes, 10″ to 18″ for volleyball courts.
Dune/Beach Sand Specifications
Natural Oregon coastal sand.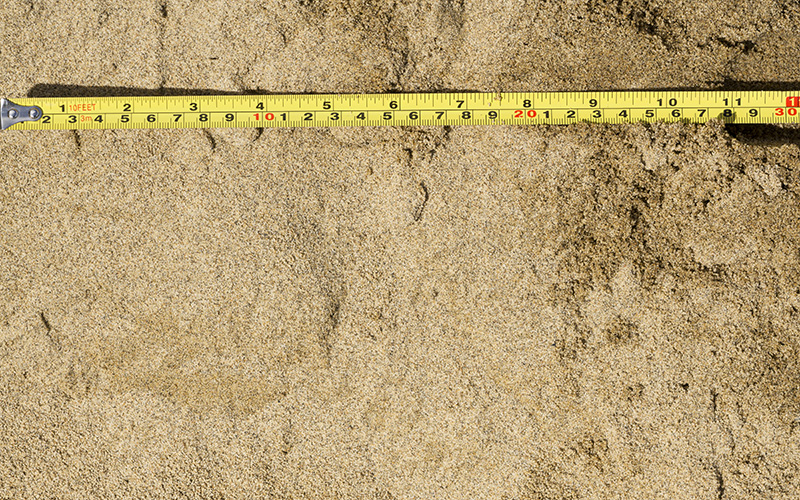 Red cinder rocks are actually lava cinders screened to two sizes: Large (3⁄4" – 11⁄2") and Small (1⁄4" – 1⁄2").
When Do I Use Red Cinder Rock?
An alternative to bark dust for flowerbeds.
How Do I Use Red Cinder Rock?
Spread at 3″ thick.
Red Cinder Rock Specifications
Lava cinders from Central Oregon screened:
Large 3⁄4″ – 11⁄2″ or,
Small 1⁄4″ – 1⁄2″. (special order)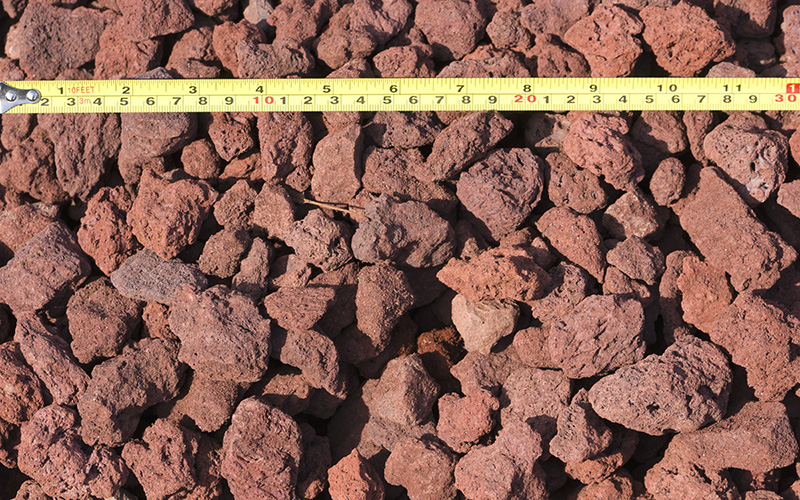 Commonly known as masonry sand, this sand has sharp edges instead of the rounded ones found on beach sand. It is common in cement mixes because the coarse edges bond well for cement applications. Sharp Sand may be used as a cushion beneath above-ground pools.
When Do I Use Masonry Sand?
This sand can be used for sandblasting or for masonry projects.
Also used in soil and potting mixes to promote root growth.
How Do I Use Masonry Sand?
Mix with Sawdust in horse arenas for drainage and traction. One Unit (7.5 Cu. Yds.) will cover 600 sq. ft. 4" deep.
Masonry Sand Specifications
An angular sand used in soil amendments and to strengthen concrete.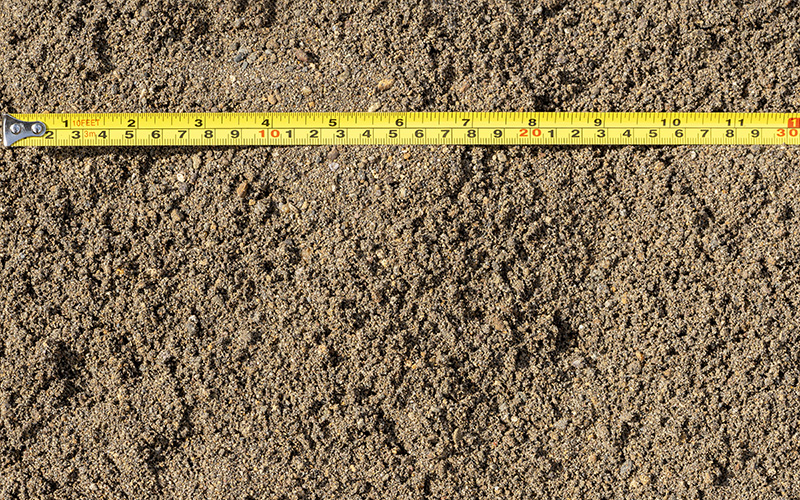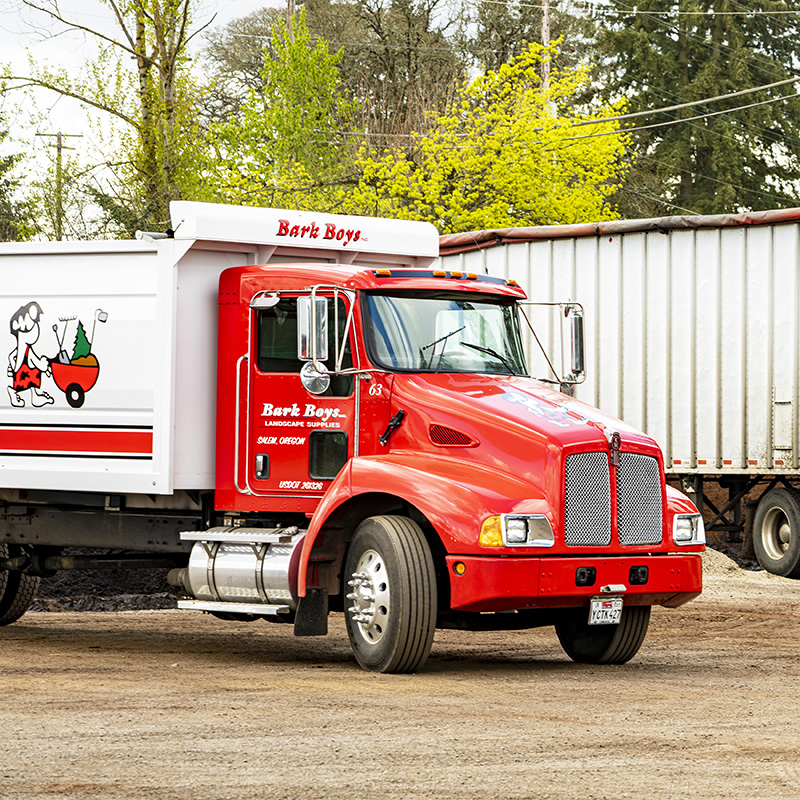 Delivery & Pick-Up Options
^

Delivery

^

You Pick Up

^

By the Bucket

^

Semi Truck