---
Bark Products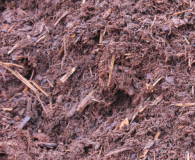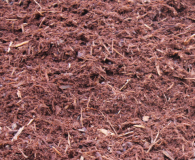 Dark Hemlock and Red Hemlock
3/4 of an inch and finer. Hemlock bark contains little to no slivers so it is perfect for the avid gardener and families with small children. Use as a decorative ground cover to add that finished look to your landscape. Applied at a depth of 2 to 3 inches, hemlock will help retain moisture in hot months, protect plants from the cold winter months and help keep the weeds down. It is high in natural oils and has been found to repel ants and other insects when the bark is fresh. Hemlock is available in either Red (fresh from the sawmill) or Dark (aged). Bark Boys purchases all its bark products directly from the sawmill. When you order from us it is hemlock. Guaranteed!
---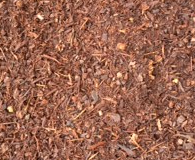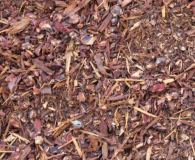 Red Fir and Dark Fir Dark Fir 3/4 of an inch and finer. Like hemlock, fir bark will provide that finished look, retain moisture, protect plants and help with weed control. This type of bark is more acidic than other bark products so it is the perfect choice if you have shrubs such as rhododendrons, azaleas, and hydrangeas. Blueberries love more acidic soil too! Available in either Red (fresh from the sawmill) or Dark (aged). If sliver content is not an issue for you to consider fir bark as a less expensive alternative. You will still get the same quality and look at a lower price! Apply at a depth of 2 – 3 inches.
---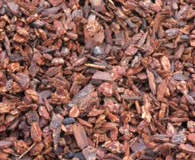 Bark Nuggets Fir bark nuggets are roughly 1 – 2 inches in size. This makes an excellent long-lasting ground cover. Wind resistant and decorative. Spread at a depth of at least 3 inches
---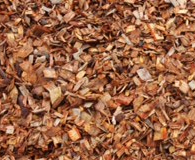 Woodchips Wood Chips are just that, chips of wood. They are blonde in color roughly the size of a quarter. Bark Boys supplies wood chips to the local elementary schools. Wood Chips provide what is known as a soft fall for children under swing sets and play equipment. Other uses for wood chips include ground cover, walkways, or in dog runs for mud control. If you are looking for a long-lasting product in your landscape wood chips are a good option to consider.
---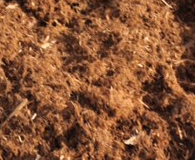 Hog Fuel Hog Fuel This soft, fibrous material is an excellent way to control mud. Many livestock owners will tell you that cedar hog fuel is an invaluable resource for keeping their animals out of the mud. Due to its stringy texture, cedar hog fuel will stay on the surface rather than getting squished down and becoming a muddy area all over again. Cedar is known to repel fleas so it is ideal for dog runs. A bonus…it smells great too! Does your landscape contain a walkway or garden path? This is the perfect product for you. If you have ever taken a stroll around Bush Pasture Park or any of the city parks you are walking on cedar hog fuel and it came right from Bark Boys. Cedar hog fuel is also an economical alternative for underneath your children's play equipment.
---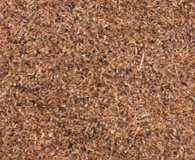 Sawdust This very fine material can be used for livestock bedding, covering up grass seed and is the preferred choice for blueberry farmers.
Soil Products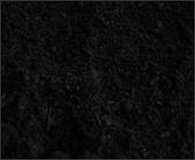 Organic Compost
Working directly with the recycling program this compost sometimes referred to as mulch, is comprised of leaves and recycled yard debris. This extremely rich, fine, dark material is very high in nitrogen and an excellent source to amend depleted topsoil. One of the best times of year to add compost to your garden beds is in the spring. Many avid gardeners use compost as a top dressing instead of bark dust. Compost acts similar to hemlock or fir bark dust helping soil retain moisture and discouraging weed growth. Fall is also a good time to spread compost around your garden beds. Over the winter months, the rain will leach important nutrients into your soil for healthier, happier more beautiful plants the following spring. *Tested and approved by the USCC (United States Composting Council) Soil analysis available.
---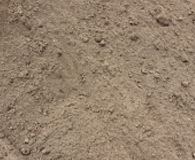 Topsoil A sandy river loam. Our topsoil has been run through a screen to remove any rocks, roots, etc. Use for laying sod or planting grass seed. Excellent for retaining walls and a good product for all-around "fill". Read more in our topsoil article.
---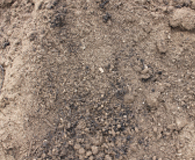 Soil MixOrganic compost and topsoil mixed at a 60/40 ratio. (60% organic compost & 40% sandy topsoil. Use for raised flower beds, vegetable gardens, planter boxes, or enhancing the condition of your existing flower beds. We tested it and you can use it for house plants too!

Rock Products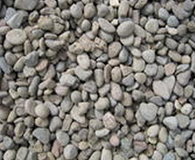 3/4″ Round Rock
A smooth grey stone about the size of a marble. Use in the bottom of flower pots for drainage, or as a decorative rock in borders and flower beds. Apply at a depth of 2 – 3 inches.
---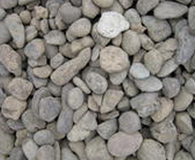 1″ – 2″ Round RockA smooth grey stone about the size of a golf ball. Great for drainage and can be used as a decorative rock in borders and flower beds or design your dry creek bed. Apply at a depth of 3 inches.
---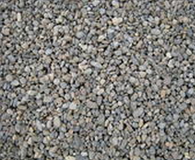 Pea GravelA small grey stone about the size of a pea. This decorative rock can be used in flower beds, around borders, and for drainage in small flower pots. Apply at a depth of 2 – 3 inches.
---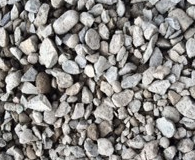 3/4″ Minus GravelCrushed rock with pieces 3/4 inch down to fines. The jagged edges and fines combined allow this gravel to pack tightly. An excellent base for under concrete, pavers, garden sheds, and hot tubs. Use on gravel driveways. Once packed down this is perfect for gravel walkways as this product will not shift under your feet. Apply at a depth of 2 – 3 inches.
---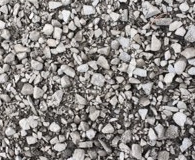 3/4″ Quarry RockQuarry rock is very much like 3/4 minus river rock. However, it is a much harder substance and will give you maximum compaction. Ideal for gravel driveways.
---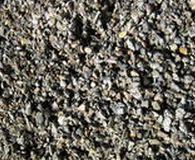 1/4 Minus GravelSometimes referred to as turkey grit, this gravel can be used in walkways or on driveways. Apply at a minimum depth of 2 inches.
---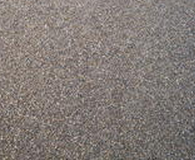 SandFine, clean golf course sand. Used to set pavers, leveling above ground swimming pools, horseshoe pits, and in children's sandboxes. Read more about our landscape sand.
---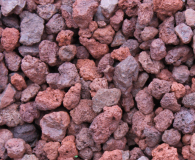 Red Cinder BlockUse as a decorative ground cover. Create your design with a combination of this rock with any of the round rock products. This can be used as a permanent alternative to bark dust. Apply at a depth of 3 inches.
---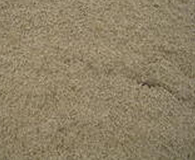 Dune SandDirect from our own Oregon Coast. This fine clean dune sand is great for sandboxes, volleyball courts, and setting paving stones.