Landscape Supply Store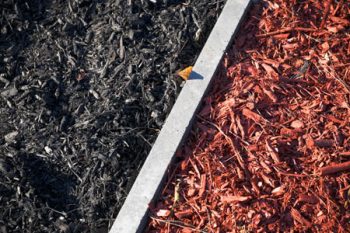 Since 1978 Bark Boys Inc has been known for friendly, knowledgeable service with same-day delivery in most cases. Residential or commercial, we offer superior supplies from mulch to soil, gravel, and more.
If you're building a new deck, starting a garden, or landscaping your property and don't know where to begin, visit Bark Boys Inc for advice, ideas, and supplies!
---
Landscape Products

Bark Products:
Red Hemlock
Dark Hemlock
Red Fir
Dark Fir
Bark Nuggets
Woodchips
Hog Fuel
Sawdust
Rock Products:
¾" Round Rock
1" – 2" Round Rock
Pea Gravel
¾" Minus Gravel
¾" Quarry Rock
¼" Minus Gravel
Sand
Red Cinder Block
Dune Sand
Soil Products:
Organic Compost
Topsoil
Soil Mix
---
Bark Chips, Bark Dust, and Decorative Bark
At Bark Boys Inc, we provide a variety of bark products, each one offering a unique look and benefits for your design. Our staff is knowledgeable about each product that we sell and are happy to offer advice for your project.
We supply wood chips to the local elementary schools for their playgrounds, but this is also an excellent product for walkways. Wood chips make a fantastic long-lasting landscape option.
Bark dust is a favorite among the local livestock and produce farmers. This fine material makes for excellent livestock bedding and is the preferred choice by blueberry farmers.
Many people use decorative bark throughout their design for both its visual appeal and its functionality. We offer both fresh and aged hemlock and fir bark, providing the best options for our customers.
Garden Soil, Topsoil, and Compost
There are a variety of soils used for different applications. At Bark Boys Inc, we provide our customers with the highest quality soil products. Depending on your intended use, our friendly staff can recommend one of our soil options to fit your needs best.
Garden soil is a combination of compost and topsoil. Ours is a smooth mix of 60% organic compost and 40% topsoil; this provides you with a good, stable filler and plenty of nutrients.
Our topsoil has been sifted to remove any debris like rocks and plant roots. Most often, people use topsoil as a filler for retaining walls and other areas of the landscape that need an extra layer.
Organic compost, or mulch as it is often referred to, is a combination of leaves, yard debris, and other organic compounds that all biodegrade to form a rich, dark, and nitrogen-heavy substance. This is an excellent addition to your gardens to bring back lost nutrients and help the soil to retain moisture.
Decorative Rock, Gravel, and Sand
There are many imaginative ways to use rock in your landscape. Using smooth stones to create a dry riverbed is a popular design for many people. You can also use these rocks to create borders, accentuating flower beds.
Gravel is a versatile product. Smaller gravel is useful for decorative purposes like flower beds, and it provides excellent drainage. Many people us larger gravel as a compact layer under concrete, but it also makes for beautiful walkways.
At Bark Boys Inc, we provide our clients with local Oregon Coast sand for their landscape. We also offer fine-coarse sand that is excellent for creating a level surface for above ground swimming pools. Both types of sand are great for sandboxes and setting paving stones.
Sand, Mulch, and Bark Blowing
At Bark Boys Inc., we offer our bark blower service so you can save considerable time, energy, and expense when it comes to delivery and application of landscaping products.
This is a quick and efficient way to have bark, sand, or mulch installed at any depth. Bark blowing is an ideal delivery and installation option for gardens, slopes, and backyards with small access spaces or barriers.
Same Day Delivery of Landscape Materials
When it comes to efficient, same-day delivery of landscape supplies, count on us. If you are in a rush, visit our drive-up window for fast service!
If you don't have the time, skill, or trucks to haul products to your commercial or residential location, contact Bark Boys Inc for reliable, friendly, and professional delivery. We have an entire fleet of trucks to handle the job. In most cases, same-day delivery is available. For competitive pricing and FREE estimates for bark blower service, visit us today!